Are You Ready To Rev Up Your MSP?
It's believed that there are at least 100,000 legitimate Managed Service Providers in the world (source: MSP Alliance)
99% of them focus on low value Desktop, VoIP phone & Server Management.
$ per desktop
$ per phone
$$ per server
The competition in this "commodity" area is Fierce!
Prices are driven lower each year, and margins are slimmer than ever.
To break out, MSP's should focus on High-Margin more complex managed services.
$$$$ High-End Core Network Devices
$$$$ Compliance Policy Checking
$$$   Device Config. Backup
$$$   NetFlow
$$$   QoS monitoring
You need an NMS platform that can support high-value features & scale without breaking the bank.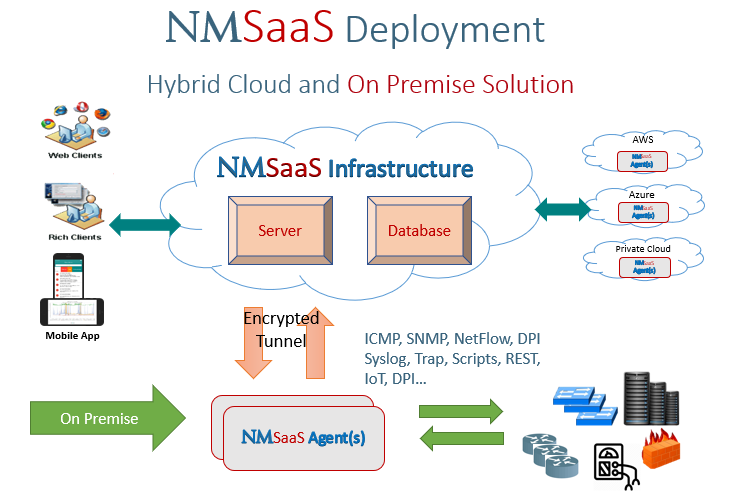 Our simple yet scalable         multi-tenant deployment model makes installation a breeze
With NMSaaS you can offer a wide range of high margin services to your clients:
Multi-Site, Multi-Vendor Support
Complex Network Management
SD-WAN / NFV Monitoring
IPAM / DNS / DHCP Solutions
Device Life-cycle and Vulnerability Checks
APM / NetFlow Reporting
Change and Configuration Management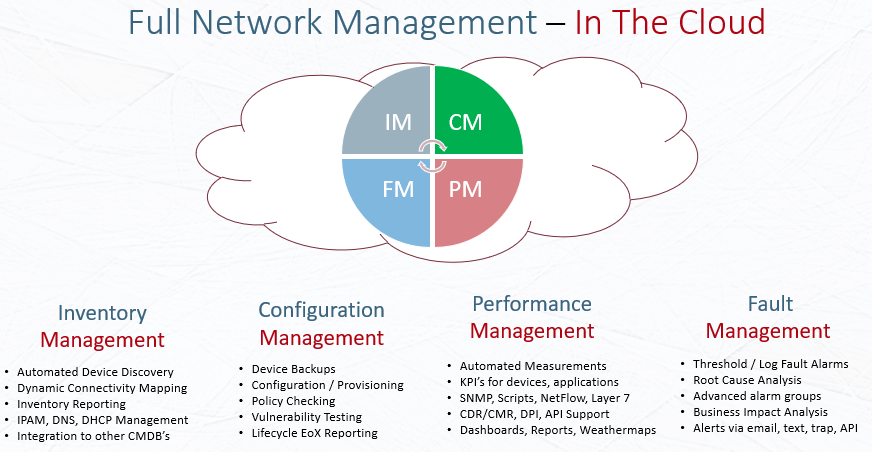 Our Super Flexibility Makes Your Life Easier
NMSaaS makes it very easy for you to get up and running.
Evaluation test licenses

Cloud based service, no need for you to purchase and stand-up expensive servers

Fully Supported POC's and evaluations

Full Training for MSP Staff
NMSaaS makes it very easy for you to do business with us.
Flexible Licensing Model

Evaluation Software you can use on your clients network

Monthly or Quarterly Billing

Only pay for features you sell
Start Your Free 30 Day Trial Now!
IT Solutions For Managed Service Providers
Join the hundreds of service providers already using this platform to deliver exceptional monitoring and management services to their clients.  The best part is that NMSaaS makes it so easy for you to get started.  With no up-front commitment you can download and deploy one of our on-premise agents onto your clients network in minutes.  Then launch our powerful network discovery to find and on-board the critical network and IT assets into NMSaaS.  We automatically begin measuring and monitoring every asset we find.
As the administrator of the tool, you have complete control over all aspects of the system such as:
User and Customer Management
Creation of Dashboards and Weathermaps
Performance KPI's
Fault Thresholds
Alarm Groups and Notifications
NMSaaS offers you all the benefits of an Enterprise class product with super scalability, but at a fraction of the cost to deploy and maintain.  NMSaaS provides complete training for your staff and fanatical support behind the scenes.