Business Intelligence & Reporting Made Easy
Too many applications, too difficult to get at the data you need.  We hear this all the time.  At NMSaaS we have developed a much simpler way for organizations to access their critical business data, in real time, without spending a fortune on custom development.  We call this:

NMSaaS VISION


NMSaaS Vision is a software overlay on top of your existing systems which provides your end users with a simple, consistent view into the Key Performance Indicators (KPI's) they need.

NMSaaS Vision is architected so that almost any underlying system(s) can be "plugged in" to our front end.  We aggregate, optimize and publish that data using modern interfaces and smart phone apps.

Our advanced visualizations contain HTML5 dashboards, tabular presentations, advanced Geo Mapping, 500+ widgets, a Layout Manager, and Drag & Drop support.

For those organization that wish to have greater control over the applications, we support: Source control, versioning, a full debugger, tagging, branching, logging, a layout manager, 500+ UI components, and a full code editor.
Vision support data storage for both cloud and on premise solutions. We provide time series data storage, document based data storage, relational data storage as well as in memory-caching.
All of our software integrations are centrally managed and controlled visually within our platform for ease of use and maintenance.
OUR BI ARCHITECTURE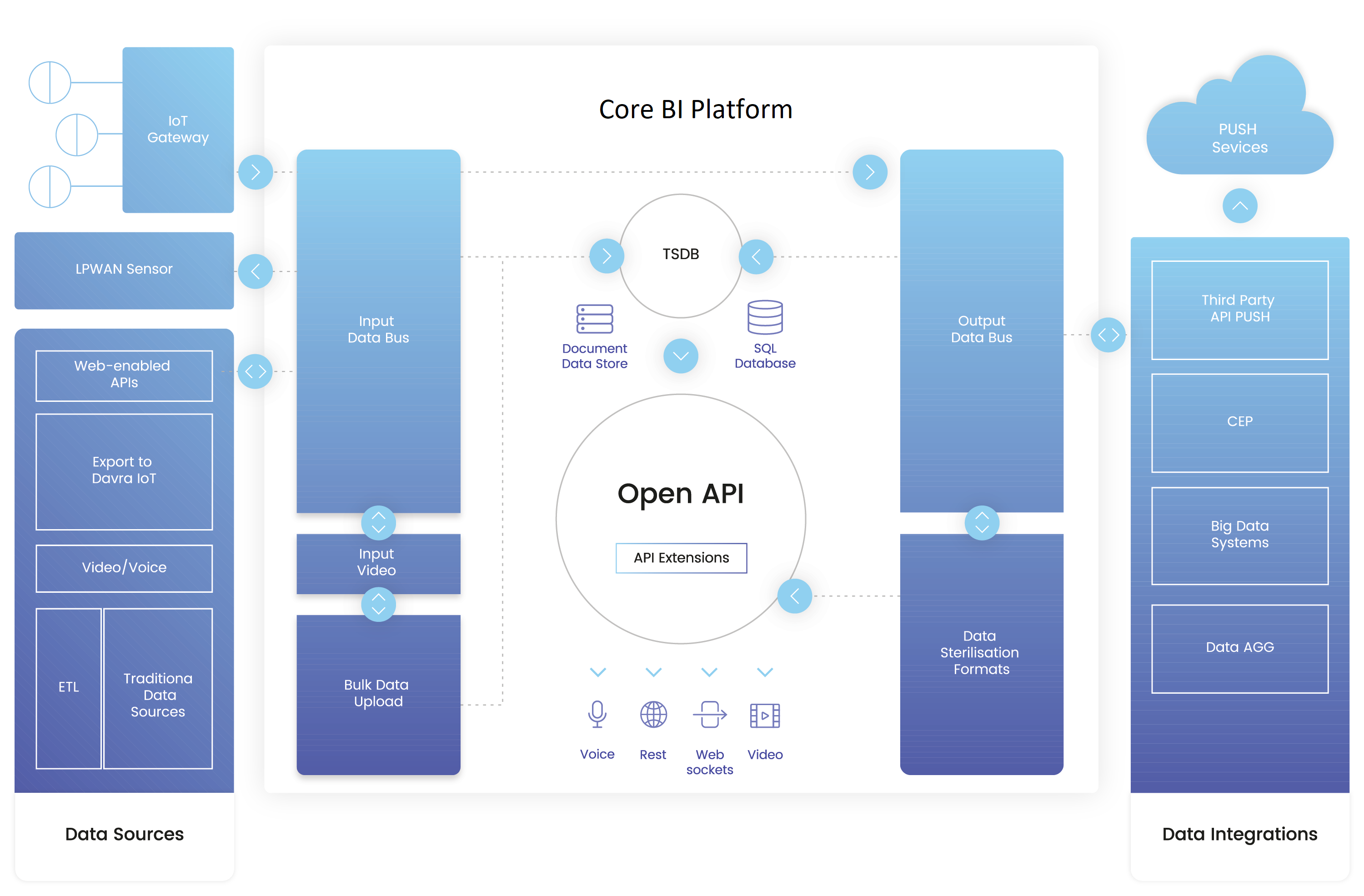 Add new Integrations with ease with our custom microservices, webservices APIs , and modelling tools and developer tools. NMSaaS Vision also provides fully featured roll based access control (RBAC) at the platform tenant level.